Here Is Why Virtual Phone Systems Are Returning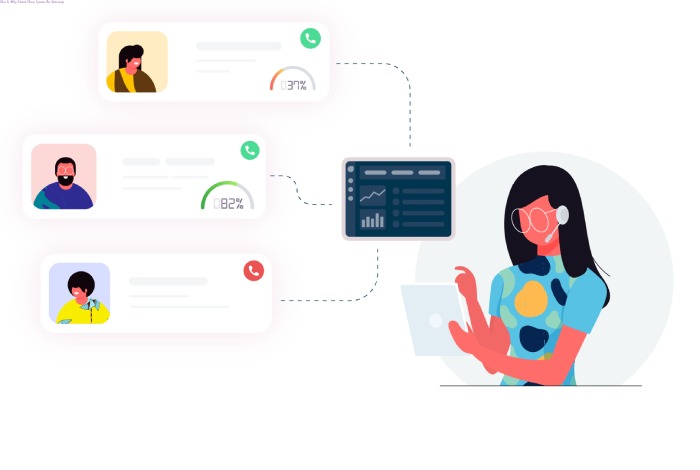 Are you thinking about getting a virtual phone system for your company? It's not just you! These days, a lot of business owners use virtual methods. They are accessible, effective, and simple to use. Learn more about the advantages of virtual phone systems in the following paragraphs to determine if one is appropriate for your company.
Set Up Your New System Effortlessly
A conventional phone system may be tricky to set up, as anybody who has attempted to do so will attest. You must determine the number of lines required, call routing procedures, and voicemail configuration procedures. It can also be expensive to install and maintain.
Virtual phone systems are significantly more accessible and less expensive. A few clicks will enable you to add or remove users quickly, route calls to the appropriate parties, and set up voicemail.
For Remote Workers, It's Convenient
For distant employees, a virtual phone system is a fantastic resource. Remote employees might have a business phone number that they can use to make and receive calls from anywhere globally with a virtual phone system. Additionally, virtual phone systems include several services, including call forwarding, voicemail, and caller ID, that might be useful for distant employees. Virtual phone systems are frequently significantly less expensive than conventional ones. A virtual phone system is an excellent choice for remote workers who want a business phone number and want to save money.
Automate to Save Time
Do you know how frustrating it can be when you're trying to contact a business but can't seem to get through to a live person? Or perhaps when you're on waiting for what seems like an eternity? Virtual phone systems can be helpful here. You may automate your phone system to conduct routine activities without a human being becoming involved.
When you're not in the office, you may use call forwarding to send calls to your mobile phone or set up an automated attendant to take calls and direct them to the appropriate party. Even without speaking to a natural person, you may set up voicemail so others can leave you messages. Therefore, by taking care of part of your phone calls, virtual phone systems might save you time and hassle.
Service Quality and Professionalism
Maintaining a professional image is crucial while running a business. You want your clients to have the assurance that they are working with a reputable and respectable business. Your company may appear professional by using a virtual phone system.
It might also simplify managing several incoming calls and guarantee that each call is immediately returned. Additionally, virtual phone systems frequently have a variety of capabilities that may be adjusted to match your company's demands. Caller ID, call forwarding and call recording fall under this category. These attributes can all help to give your company a more polished appearance. So, to grow your business, think about getting a virtual phone system.
Savings with Virtual Systems
It is crucial to have a dependable phone system in today's commercial world. However, the price of a standard phone system may be out of reach for small enterprises. A more cost-efficient alternative that can be just as useful is virtual phone systems. Businesses can select a local or toll-free number and redirect calls to any phone, for instance, using a virtual phone system.
Even if you're just starting, this is a terrific method to give clients the idea that your business is more significant than it is. Additionally, since virtual phone systems are hosted in the cloud, costly on-premise equipment is not required. Furthermore, virtual phone systems have many of the same functions as conventional ones, including caller ID, voicemail, and call forwarding.
Secure Virtual Phone Systems
When you're running a business, there are many things to consider. You need to ensure you deliver a high-quality item or service, draw in and maintain clients, handle your money, and so on. The security of your phone system is one issue, though, that you might not have considered.
Virtual phone systems are far more secure than traditional phone networks, which are well-known to be susceptible to hacking and other security flaws. Their use of VoIP (Voice over Internet Protocol) technology encrypts your calls and keeps them in a secure cloud-based system is why. Therefore, a virtual phone system is the way to go if you're seeking a means to make your company conversations safe and secure.
For Clients Consistency
Imagine contacting a company that you need assistance from as a consumer. When you call the number on their website, you immediately reach voicemail. You try again, and this time you receive a new voicemail with a different message. So you give it one more go and manage to connect with someone… However, they can hardly respond to your inquiries and continuously put you on wait. You eventually give up in frustration and start looking for another company to serve your requirements better.
Companies may prevent this outcome by offering clients a consistent, expert experience every time they call, thanks to virtual phone systems. Virtual phone systems remove the guesswork from customer service by employing a single phone number and automatically directing calls to the appropriate person or department. And with tools like voicemail and call recording, companies can be confident they're giving their clients the finest support possible.
Available on a Variety of Devices
We've all been there: you're working on a project or running errands while you're out and about when you suddenly need to call someone. However, your phone is still charging at home or the workplace. This is no longer an issue with a virtual phone system.
You may use any device with an internet connection to access your virtual phone system, including a laptop, tablet, friend's phone, and other devices. Additionally, you may make and receive calls from anywhere globally because all your calls are routed through the internet. So you'll always be able to stay connected, whether you're at home, at work, or halfway around the globe.
Wrapping Up: Using Virtual Phone Systems to Improve Your Business
If you're searching for a means to enhance the productivity, accessibility, consistency, and security of your business, a virtual phone system could be the solution. We hope this article has clarified what a virtual phone system can do for you and how simple it is to use one.
Also read:-Unfolding the Career Path in Secure Coding: 10 Strategies for Success