7 Essential Features for an On-Demand Service App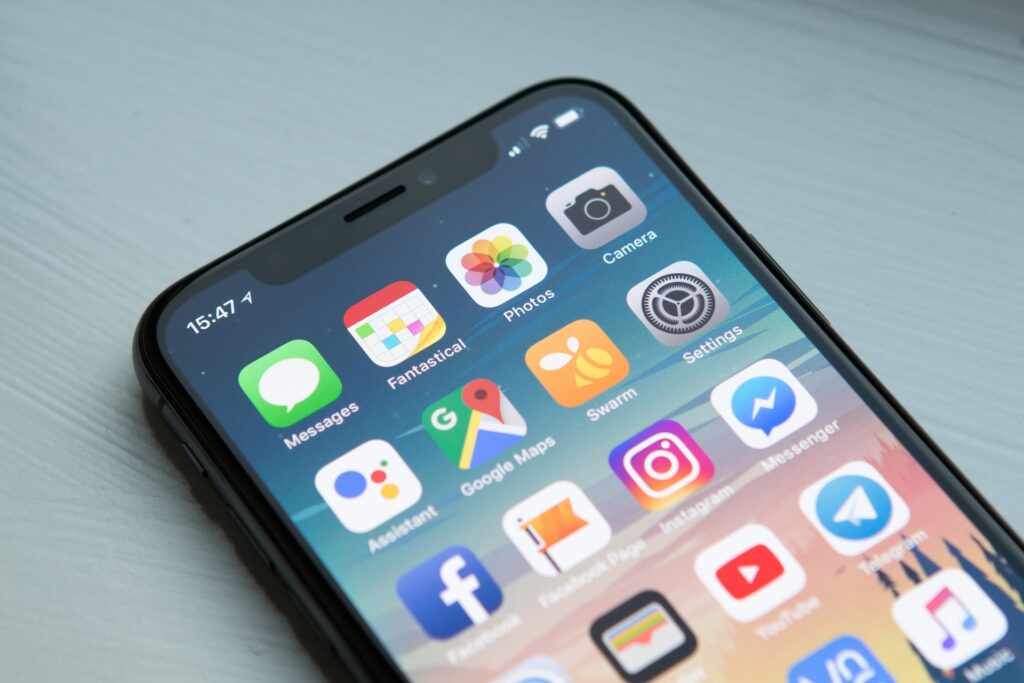 The Introduction
It is easier than ever to opt for high-quality services in today's world and get things delivered right to your doorstep. And this has only made possible because of on-demand service app.
On-demand service applications have successfully made the lives of thousands of customers all across the globe more smooth and more accessible. Things had dramatically changed when everybody had to follow several steps to even opt for a service!
If you are in the service sector, it is good to get an on-demand business application. But what if you are not familiar with the on-demand business model? Or what if you don't know its benefits or the types of features it should have?
If that's the situation, then you are in the correct place. This article will find anything and everything that you must know about on-demand service applications and their seven essential features.
Understanding On-Demand Service Business Model
As the title indicates, on-demand service is the type of service one can get from the comfort of his or her home in just a few clicks. An on-demand application makes this possible. Customers can download on-demand applications either for free or by paying a small fee.
These applications are a huge milestone in the mobile app development industry. These applications are instrumental in bridging the gap between the customers and their requirements. Because of all these reasons, many businesses in the service sector are switching to an on-demand service model.
An on-demand service model is ideal for bringing in more revenue to your business while also ensuring that your customers can easily access your high-quality services. These applications are top-rated when providing food, courier, transportation, shopping, and beauty services. If you are a product manager involved in creating an on-demand platform, be sure to understand the nitty-gritty involved in your business use case.
These customized mobile applications can be used by Android and iOS users alike. There are also many other benefits of opting for on-demand applications. We will look at what those profits are in the next section.
The Advantages of Developing an On-Demand Application
Some of the most profitable advantages of developing an on-demand application are:
Customers can easily use on-demand applications to book services and purchase products. This process is also fulfilled without the interference of any middleman. To get started with an on-demand application, one needs to register and follow a few basic installation procedures. These apps also help in simplifying other complicated business processes.
An on-demand app can be an online representative of your brand that is both robust and scalable. It can easily handle the increasing needs of your business while also making sure that nothing is compromises when it comes to customer experience.
On-demand applications are also flawless and offer a better functionality that is flexible. These applications can grab and hold on to the attention of thousands of users as they are completely safe and relaxed.
The seamlessly performing app will also ensure that your business has a loyal customer base. One can also provide the app for free and then integrate a few in-app purchases to monetize and grow.
Businesses can reduce their overhead costs by opting for the assistance of an on-demand application. Several business processes can also make things simpler and customer-friendly by using a similar app.
On-demand applications can also be used as promotional tools to spread and generate buzz regarding discounts and other marketing offers. A business can also run a trustworthiness program through such an application. All of this can be proficient at a very reasonable cost!
Excellent Customer Services
Businesses can improve their customers' experience by providing them with services that are accessible by making just a few clicks. An on-demand application will help with that while also allowing customers to track their bookings on the move. It would generate word-to-mouth publicity that would be good for the business in the long run.
The Top 7 Vital Features of an On-Demand Service Application
From a more superficial perspective, one can view on-demand applications to solve several problems that both users and businesses face in the service sector. For example, think about working professionals who do not have the time to cook. It would be more efficient for those people to order a meal online through a delivery app rather than starve.
If we carry this example forward, you can also realize that an on-demand application must also have three parts. The first part would be for the customer, the second part for the service provider, and the third part for the administrator. All of these parts are links to one another and would function together to get the best outcome.
It is why there are features that are important for an on-demand application. You can find a list of those features mentioned below.
Security and Authentication
An on-demand application will have a payment section, and for users to make payments through that section, the app needs to be 100% secure. Most applications and web payment options come with several verification symbols that provide peace of mind to the customers.
Security and authentication are vital features that would allow customers to rely on the payment gateway to protect their personal information and payment details. This feature is integral for the application and your business.
Push Notifications
With push notifications, businesses can inform their customers about any new offers, products, or discounts quickly. It is also possible to send real-time alerts about when offers become live or if the bids are time-bound. Businesses can also send push notifications to inform the customer regarding their orders and expected delivery time.
Live Tracking
Live tracking is a feature that provides extra assurance to the customers regarding the service they are about to receive. GPS tracking can be adds to the mobile application for this feature to run.
Through this feature, the customers can stay connected to the courier, the exact location of the product, and the delivery person. One can also change the delivery time and date of the product by keeping an eye on this feature. This feature is also one of the reasons why on-demand applications are so popular. Accurate estimation of ETAs is a crucial part of this feature.
Integration of Payment
Providing a safe yet easy-to-navigate payment gateway to customers is vital for any business. And with the help of the on-demand application, organizations can integrate payment gateways to allow customers to make payments through net banking, debit card, credit card, and mobile wallets. In this feature, speed and safety are also two key areas that one should focus on to make the integration work truly.
Excellent Customer Service
In case of any issues, customers should be able to reach out to the organization. It is why the customer service or customer care option should be easily available. Customers can have the chance to call, chat, or drop an email to the customer care executives.
The time required to get back to the customers should also be minimum. There should be a lot of focus on resolving the queries of customers quickly. It would further ensure that the organization can maintain a happy customer base.
Beyond the feature of chat or call support, businesses can also set up chatbots for simple queries regarding purchase details and tracking. There should also be a helpline SOS number that customers can use in case of any emergency. And one can also hire professional dedicated software development teams
Activity Log
With the benefit of this feature, users can view their past activities and purchases. The activity log feature makes it easier for customers to repeat their orders whenever required. It can also remind users regarding what they need to order and what they don't need to order.
Ratings and Reviews
Ratings and reviews are essential for any business to function. It is also true for on-demand applications. These ratings can help in attracting new customers and promoting your business. Feedback can also be use to improve the services of the organization and the functionality of the app. Reviews and rating sections can also generate trust in your business.
The Conclusion
Now you must be convinced regarding how important it is for businesses to get an on-demand application in the service sector. And if you are looking to develop just an application, you must get the help of a mobile app development organization. You must make sure that the company employs all these features in the application and more to help your business grow.
We are known for providing personalized mobile apps to businesses from all across the globe. We make sure that your on-demand application suites to needs of your business irrespective of its size and scale. Our futuristic application solutions also come equipped with technologically advanced features and provide you with an edge your business needs to grow.
Also Read: How To Convert DVD To HD Or 4K Video Formats?