The Best Way To Polish Your Scrum Product Owner Skills!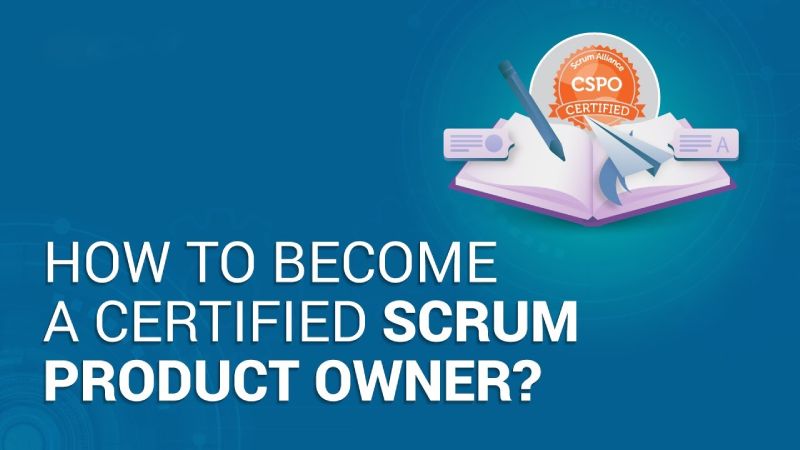 The product owner is the person responsible for maximizing the value of the product that is offered to the customer. Methods vary widely and depend on the nature of the organization, its customers, and the Scrum teams involved. Product Owners are also responsible for managing product backlogs. Essentially, this involves defining and communicating product goals, understanding stakeholder expectations, responding to customers, ordering pending items, and ensuring visibility, transparency, accountability, and clarity of operations. They are valued by the entire organization for their contributions. So being a product owner isn't an easy job.
Therefore, you need to constantly be on the lookout for how to improve your own skills and be more knowledgeable so that you can increase value addition. The best way to do this is to undergo training through a registered CSPO course.  Such courses will teach you everything you need, and the certification that they provide will be able to provide you the leg up that you require in your career. In this article, we will tell you how you can seek this course and what you need to do in order to get the CSPO Certification.
Process of Getting CSPO Training:
The first step to getting CSPO certification is to take a CSPO course and understand the role of the Scrum framework and the responsibilities of product owners. This training is offered through training courses given by certified trainers belonging to the Scrum Alliance. Product owner skills are difficult to learn, so choosing the right training is important. This course is usually 8 hours, 2 days a day. Alternatively, you can take the online course as a 14-hour lesson. After completing the course, there is no need to take tests to prove what you have learned. Finally, individuals can finally obtain a CSPO certificate from the Scrum Alliance official website. This type of CSPO training course usually costs around $100 but is often cheaper with sales, discounts, and promotions.
The primary benefit of getting this certification is that you get to learn a lot of the fundamentals about Scrum teams and in specific, the role of the Scrum Master. Apart from that, it is also an affirmation of your learning and skills. The certification proves your capability in managing the work of a Scrum Product Owner. Lastly, many businesses acknowledge the positive value addition of having a certificate. Most individuals have reported a rise in their salaries after completing a CSPO course.
Conclusion
The CSPO Online Course is an accessible course that almost anyone can take without any major prerequisite. Therefore, anyone with computer background, such as programming or web development, will easily get acquaints with Scrum. CSPO can also be a great step into the world of commerce and project management. A CSPO's service has become even more popular as companies began to realize the value of frameworks like Scrum. So don't waste any time in going and getting your own certification so that you can tap into this rapidly growing industry as soon as possible.
ALSO READ: Is It Helpful To Study A Supervisory Management Course Online?