How to Build a Successful Service Marketplace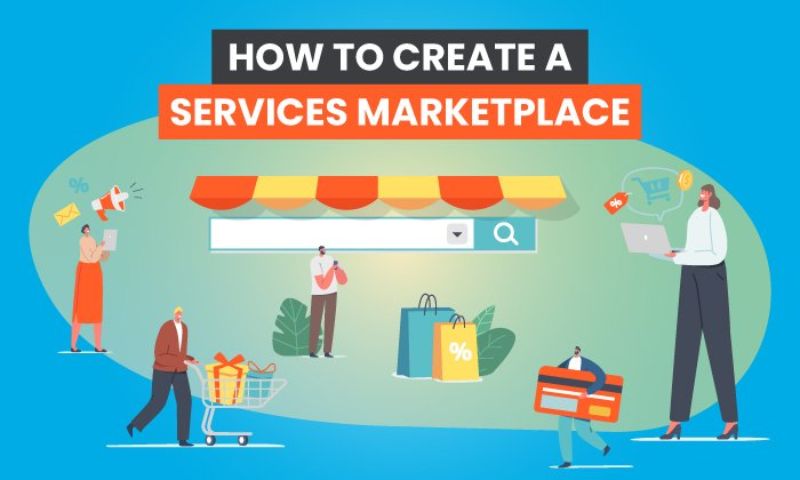 You might have seen the success of leading marketplaces like Amazon, eBay, and Etsy, and are inspired to start your own in order to see a profit. However, building a successful service marketplace is not something that happens overnight. With that in mind, here are tips that will help you on your mission.
Research if the marketplace idea is valid
First and foremost, you need to ensure your idea is valid. There are so many options at people's disposal already on the market, so what is it that will set you apart? Will you be just one in a sea of countless alternatives that fall short compared to giants like Amazon? Therefore, you need to do plenty of market research to see if there is actually a place for you.
Start by establishing who your target audience is and whether there is already a marketplace for what you plan on selling. If there is, you want to find some pain points of the customers and see whether you can fill a gap in the market. Determine what sets you apart and what your unique value proposition is. You also want to look into your competition and the prices they offer. Lastly, after talking to potential customers and merchants, you should also do a detailed SWOT analysis, that will show you your strengths, weaknesses, opportunities, and threats.
Find a specific niche for yourself
As it can be very difficult to compete with established names on the market, you might have to narrow down your line of work and find a specific niche within which you will operate. If you've done proper research, you should be able to identify this area where there is space for you. Analyze the demands of both buyers and sellers and see if you'd be able to meet these needs. While sticking to a wider area of products can seem more approachable, there might be some fields that don't have such a service that would highly benefit from it.
Calculate the cost of building the service marketplace
Besides opting for the right niche and ensuring you have an audience, you also cannot overlook the aspect of finances. You need to know how much building and running a service marketplace can cost you. With that in mind, it's vital to find experts that fit into your budget, to make a website for you.
On the other hand, if you have experience in the field, you can even make the website from scratch on your own. Finally, you can also look for marketplace building software that provides you with a website within a day. This option is the least time-consuming as you only need to choose from a variety of templates. However, you cannot overlook marketing, which is why you also need to take into account various advertising costs that you will have to cover in order to get the word about your business out there.
Opt for the right building software
The cost of the building software is just one factor when considering which platform, you should use. When looking through your options, make sure you check how it aligns with your business goals and expectations. If you opt for something scalable, your future will also be set as you should be able to expand easily. Moreover, you want a flexible platform with an efficient business model that will also allow you to build a good relationship with your users. That means finding a solution that offers quality customer support and real-time communication.
Decide on the best revenue model
Seeing as how you need to make money from this endeavour, you need to set up your pricing right. There are a few different revenue models you can choose from. For example, you can work based on commissions, subscriptions, listings, and ads. However, you don't have to stick to only one approach and you can adjust as your business changes. Some things to keep in mind when deciding on the pricing strategy include understanding your audience, finding the right platform, and knowing how much money you need to earn each month to stay afloat.
Implement the right marketing strategies
In order to attract customers, both vendors and buyers, and make money, you need a quality marketing strategy. Fortunately, there are countless marketing methods you can rely on to reach your target audience. For starters, if you opt against using a platform and decide to make your own website, you cannot overlook search engine optimization. With that in mind, if you're located in Australia, you want to look for a local SEO agency to rest assured that this aspect of advertising is properly covered.
In case you go with a platform, see how it approaches SEO. Then, you also want to implement content marketing into your strategy. Start a blog where you will publish quality, original content but also post works from other writers and write for other blogs. Producing engaging content will give you organic traffic and help you build authority. Don't forget to use social media regularly and stay on top of various viral trends as well as make the most of email marketing.
Keep an eye on the metrics
After you've done all the previous steps and launched your marketplace, you need to remember to keep track of the metrics. For one, you need to measure how many active users you have, how many new ones you've acquired thanks to your marketing strategy, and how much time they spend on your website. Furthermore, you should track the value of goods and services that were sold via the platform aka the gross merchandise value (GMV) as well as how willing users are to recommend your marketplace to other people.
If you're thinking about building a service marketplace, keep in mind that you will not be able to compete with industry giants from the get-go. First, find a niche where you can establish yourself and expand over time.
ALSO READ: Follow Marketing Trends And Start Automating Google Ads Campaigns 
ALSO READ: AI For Web Development: Everything You Need To Know