Follow Marketing Trends and Start Automating Google Ads Campaigns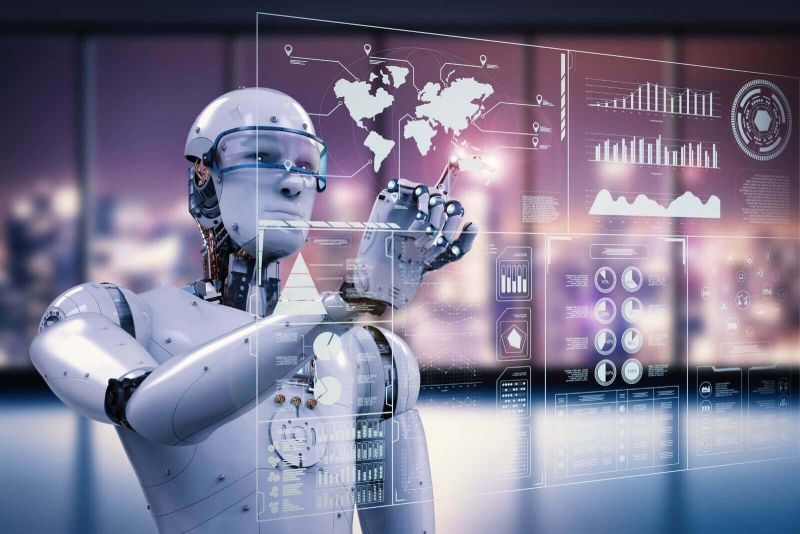 Marketing automation refers to software or a tool that automates marketing for you. The software is designed to help you rank and perform your marketing tasks more efficiently.
Many marketing departments automate repetitive tasks such as email marketing, posting on social media, or even advertising campaigns. Automating marketing activities will save you time, not negatively impact the authenticity of the content you create, and help you reach your goals faster.
If you're publishing good content, building a steady stream of new and organic leads, and you're ready to expand your efforts, it's likely time to focus on your marketing automation strategy.
This article discusses the automation in Google Ads campaigns and tools that can achieve better results for your business.
Automation in Google Ads
Today, Google is increasingly demanding that PPC specialists use automated bidding strategies and smart campaigns. All automated strategies work on a machine-by-machine basis and adjust cost-per-click (CPC) bids to meet your goals which can take the form of getting your conversion volume, cost-per-conversion, or return.
The main advantage of automated strategies is saving time, especially when managing large accounts. You can then dedicate the time saved to improving your current strategy or communicating with the client. In the article, you will learn which strategies are suitable for you and when to use them.
What types of automation Google offers?
Google Ads offers several automated strategies. Depending on their goals, the advertiser can choose to:
Maximize conversions – If your goal is to collect Leads or other conversions, use conversion maximization. This strategy adjusts your CPC bids to get the most conversions for your chosen budget.
Maximize the number of clicks – If your goal is to increase website traffic, choose a strategy to maximize your clicks. When you choose this strategy, Google automatically optimizes your CPC bids so that your campaign receives the most clicks possible within the advertiser's budget.
Maximize conversion value – As the name suggests, this automated strategy in Google Ads seeks to maximize the value of a campaign's conversions. This means optimizing your CPC so that your campaign receives the highest conversion value possible for that budget.
Impression target – If your goal is to reach high positions in search results, choose a target impression share strategy. The strategy will optimize your campaign to receive the impression share you specify. When setting up, you can choose your impression share on Google, either in the top first, among the other three, or anywhere else on the search results page.
Target cost per conversion (TCPA) – If your goal is to maintain a certain cost per conversion, reach for your target CPA. The strategy will seek to deliver conversions at a price that is effective for your business model. Be careful to set a target cost per conversion; if you set it too low, your campaign may stop running altogether.
Target return on investment (ROAS) – Probably the most popular e-shop strategy, which seeks to achieve the desired target return on investment in advertising. The strategy will optimize your bids so that your campaign receives a conversion value. That meets the desired target ROAS that works for your business. If you're not sure which value to set, Google will tell you based on your campaign history.
Even better automation thanks to other tools
While Google offers many types of automation, it doesn't cover everything. If you decide to automate the creation of classic text campaigns, Google will not help you and may take several days or weeks.
There are various automation tools for such purposes as well. If you have a lot of products in your e-shop, creating a campaign for each product or category would be extremely time-consuming, and Google doesn't currently offer any way to automate these types of campaigns.
As an example, we can use BlueWinston, which focuses on automating Google campaigns where Google doesn't automate them.
In addition to automation, creation and mass editing of text product ads, the tool also focuses on Smart Shopping campaigns. All you need is a product feed in good condition. And within a few minutes you have created the first campaigns in which you save not only money but also time.
Of course, there are a various other tools, such as automatic keyword generation, tracking and commenting on the status of ads, or full automation where you just click on the settings and leave it to the tool.
Summarize
As you may have learned, automation is key to every single business. Giving you a lot of time to invest in a different part of your business.
Google offers many ways to automate, but not create text or smart shopping campaigns. And you need other tools and services to do so.
We firmly believe that we have explained the methods of automation and its importance. We keep our fingers crossed for your marketing.
ALSO READ: Pros You Can Achieve Through The SEO Of Your Business
ALSO READ: Automate Business Processes With Robotic Process Automation