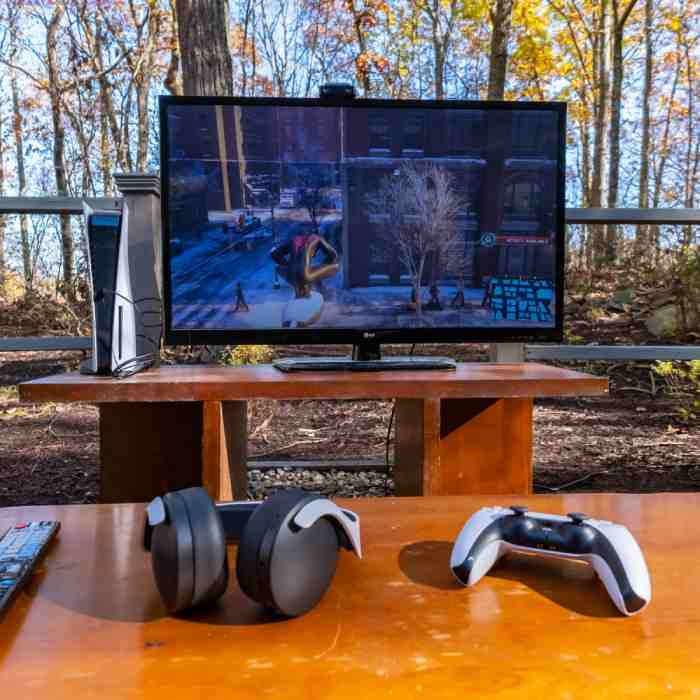 If you possess a Playstation, you know the importance of having the appropriate accessories to maximize your gaming enjoyment. To have the best gaming experience possible with your PlayStation, you need various accessories, including controllers, headphones, connections, and storage options. Finding the essential additions can be difficult because so many options are available. This blog article will discuss the five accessories that every PlayStation owner needs.
Camera
A webcam can enhance your gaming experience, whether playing with others or by yourself. You can use a camera to record your best gaming moments and even utilize it to stream your gameplay live.
The Playstation Eye Camera is the most well-liked camera model among Playstation owners. Specifically created for the PlayStation system, this little and simple gadget is straightforward to operate. It includes some unique software capabilities and has a large field of vision and high-resolution recording.
Voice recognition technology is also a feature of the Playstation Eye Camera, allowing you to speak orders to your PlayStation. This implies that you can play video games without a controller. With the help of this function, you may set up personalized game settings or quickly pause or skip through sequences.
vertical support
A vertical stand is another essential piece of equipment. With a vertical frame, you can store your console upright, saving critical room in your entertainment center. Furthermore, some stands provide additional connections and charging possibilities for other devices. They're also a simple and inexpensive solution to keep your Playstation safe. Check out a vertical stand if you seek a perspective that can store and protect your items.
Grip control
If you're a PlayStation gamer, having the perfect controller grip is critical to maximizing your gaming experience. You can play more comfortably and precisely with the proper grip, improving your overall game performance.
The Lizard Skins control grip is one of the most popular grips for Playstation controllers. This ergonomic grip design fits your controller snugly and comfortably while playing. The soft rubber texture lets you maintain a tight hold on your controller while remaining comfortable.
If you want to improve your gaming experience, try getting a control grip. With this grip, you may experience more accurate gaming while enhancing your comfort and control over your game. Furthermore, it is a low-cost solution that will not break the bank!
Wireless Control Unit
A wireless controller is necessary for any PlayStation owner since it lets you stay comfy and connected while playing your favorite games. With so many models on the market, picking the correct one might be difficult. Fortunately, there are a few qualities to check for when purchasing a wireless controller.
First and foremost, ensure that the controller has a range of at least 30 feet. This will ensure you can stay connected no matter where you are in the room. Also, search for a controller with dual-vibration motors. This will provide more realistic feedback during gameplay, allowing you to feel every shot fired or punch struck in the game. Finally, make sure the controller is compatible with your console. Some controllers are only compatible with specific systems, so double-check before purchasing.
Station for Charging
Do you possess a PlayStation? If so, you understand how critical it is to have the proper accessories to make your gaming experience as joyful as possible. A charging station is an essential accessory that every Playstation owner should have.
A charging station will allow you to keep your controllers and other gadgets charged and ready to use. This is especially vital when playing with friends since a dead controller can ruin the enjoyment. Most charging stations also offer a storage area for additional cords, eliminating the need to track all those tangled wires.
Make sure the charging station you choose is compatible with your Playstation system. Many varieties are available, so do your homework and select the one that best matches your needs. It would help if you also considered size and portability, as some charging stations are more compact.
The experience of owning a Playstation may be extremely gratifying and exciting. It is critical to invest in the proper accessories. Numerous accessories are available, from additional controllers to headsets and memory cards. With these accessories, you'll be able to get the most out of your PlayStation.
Also read:-Five Easy Safety Nets to Guard Against a Cybersecurity Breach in Your Business