Definition of Microsoft Office Access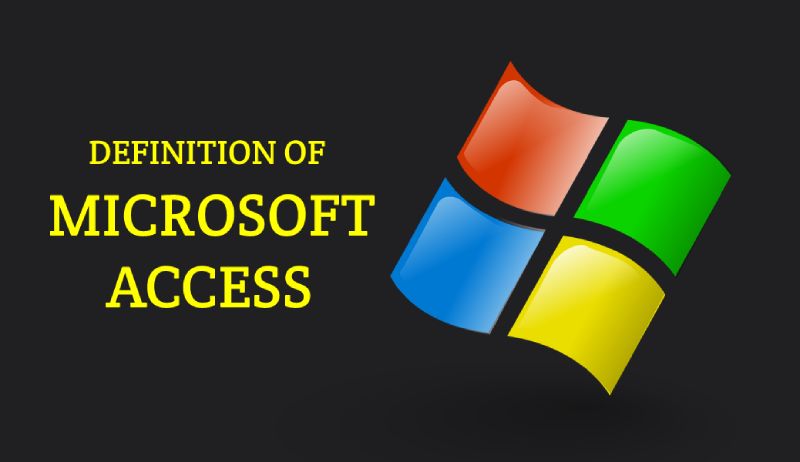 Definition of MS Access or Microsoft Office Access indicates a database developed by Microsoft that is part of Microsoft Office software. The core task of Microsoft Access is the so-called RDBMS – relational database management system (organization of data in the form of tables linked to general fields).
It is an data management tool that allows you to store information for reference, analysis and reports. Moreover with MS Access, you can examine large amounts of data and manage related information more professionally than Microsoft Excel or other spreadsheets.
Microsoft Access is one of the most flexible and flexible databases. In fact it is possible to create many applications without writing a single code line (excellent!). Moreover MS Access offers a powerful programming language for something very complicated: Visual Basic for Application (VBA).
Also Read: Avast License Key and Activation Code in 2021
What is MS Access made of?
The Microsoft Access database consists of 7 main components:
to shape
Macros
Modules
Interrogate
Relationships
Reports
the table
Main tasks:
Microsoft Access works like any other database. In fact it stores related information and allows you to make connections (commonly known as relationships) between different things.
Some of the main tasks of Access are:
Create and maintain databases and their tables.
Configure the rules and restrictions for the type of data that can be entered into the database.
Create and run queries.
Create forms non-technical users can use to enter info, search the database, and perform other tasks.
Generate reports so that data can be presented in a more readable format or emailed, printed, etc.
Create macros so that multistep tasks can be done with just one click (or even when you open the database).
Importing and exporting data from external sources (e.g. Excel spreadsheets, CSV files, etc.)
Also Read: Get Into PC: What Is GetIntoPC? How To Download It?
Main advantages of Microsoft Access
Reduced requirements for user knowledge.
All office-level employees can use a database with minimal training and learning – first-class specialists are not required!
Availability of visual development tools.
We all know that a book with pictures is much more enjoyable to read. In general you can say the same thing about the Microsoft Access database.
Translation into several languages.
In fact it is very convenient to use your native language in computer programs. You will never confuse the word "ban" with the word "bank"!
Effective support system and availability of development tools for teachers.
Do you remember the situation where your stepfather is at home, and you have no grades? Moreover MS Access offers a variability of tools to help beginners.
Also Read: Critical Skills HR Professionals Need To Develop In 2021
File extension
When you create (and register) a database in Microsoft Access, the database is registered with a .accdb extension. It is the file extension you most commonly use when developing Access databases. Once you've configured your database, you can also save it as a single executable file. Only one executable uses the .accde extension.
Comparison of Access with other databases
Here are some prominent features of Access compare to other databases:
Microsoft Access uses its database storage file.
Access can use multiple backend sources.
Access is an application that can use to create and manage databases on the PC. You can use Access as a imagining tool to create forms and reports from the underlying data.
MS Access can use as the "front end" of a program, while other products act as the "background" tables, e.g. B. MS SQL Server and non-Microsoft products Sybase and Oracle. Likewise, some applications such as Visual Basic, ASP.NET, or Visual Studio .NET can use the Access database for their database tables and queries.
Access can also be part of a complex solution compatible with other applications and technologies such as Microsoft Excel, Microsoft Outlook, Microsoft Word, Microsoft PowerPoint, and ActiveX controls.