What is Remarketing and Examples of Remarketing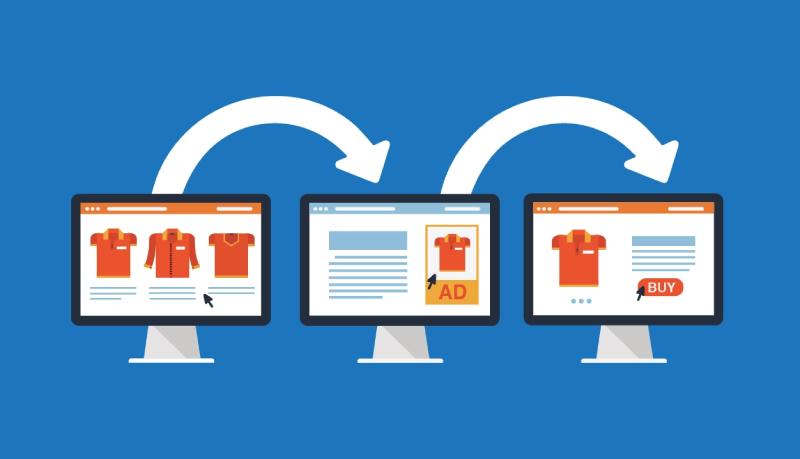 In this article, we learn about one of our most powerful marketing strategies, Remarketing and examples of remarketing. You will know what remarketing is, how it works, why it is essential and what forms of remarketing you can use.
What is Remarketing?
It doesn't matter if you are a marketing expert or an average person browsing some web pages or e-shops. You probably noticed remarketing many times. Have you ever felt that some ads are following you? That is because of remarketing strategies.
Remarketing can occur on Google Display Network, or Bing paid search network when you are looking for some products or services. This powerful system uses technology like marketing tags and tracking pixels to deliver highly personalized ads to you after you visit some websites or click on some landing pages where you didn't make any purchases.
How does Remarketing work?
Suppose you are already advertising on Google Network. In that case, you must add a remarketing code (also known as pixel or tag) to your website so you can collect your visitors to your remarketing audiences. You can customize your code for different pages and achieve more defined categories.
For example, you are selling electronics. You can create a "microwave" remarketing audience based on people who viewed your pages that contain microwaves. Then you can make more tailored ads for these customers and avoid advertising something they do not want.
Remarketing ads can be shown on Google partner sites in the Google Display Network. Remember that some of your remarketing ads will not show on sites not partnered with Google.
You can also create different remarketing lists to target particular audiences. You can do this later after you collect some leads.
Importance of Remarketing 
Different studies show that more than 90% of visitors who visit your website are not ready to buy. There could be many reasons. For example, they want to purchase some products and compare prices or delivery from other web pages. If they don't find anything better, they can get back to your website with remarketing ads because they will "follow them" while browsing other sites.
Remarketing campaigns allow you to target these people who left your page without conversion. The main benefits of remarketing are increasing your ROI (return-on-investment) or bringing you many new leads you can work with. Also, you can save on your Smart Shopping campaigns if you use any CSS partner.
If you are advertising on Google and looking for campaigns that support remarketing, we recommend you start using Shopping or Smart Shopping campaigns.
What are the forms and examples of Remarketing ?
As you learned in this article, you can use remarketing with targeted ads or emails to reach out to visitors who have left your webpage without buying. These remarketing campaigns can increase the likelihood of your visitors returning to your website and performing a conversion.
We can categorize remarketing into five primary types:
Standard Remarketing – The most basic remarketing type allows you to display ads to your past visitors.
Dynamic Remarketing – This type allows you to serve visitors ads tailored specifically for their needs, which means they include ad messages specifically for the visitor viewing the ad.
Remarketing Lists for Search Ads – This type is offered by Google Ads and allows you to customize your search ad campaigns for viewers and visitors who have been on your webpage in the past.
Video Remarketing – Basic remarketing type but for people who have recently seen your videos or for people who have visited your website.
Email Remarketing – This type can serve remarketing display ads across different websites to people who open an email from you.
You can use one of the above types or all of them. Everything depends on your goals and budget.
Best techniques of Remarketing:
There are a lot of remarketing strategies or techniques, but some top methods have been discussed here:
Define your remarketing audience
Use auto retargeting
Showcase different product categories
Design remarketing campaigns
Remarketing through Google Analytics and Google AdWords
Videos for Facebook, Instagram, and YouTube
Content Remarketing (Blogs)
Remarketing with an email campaign
Use dynamic retargeting
Remarketing lists for search ads (RLSA)
Summarize
As you may have noticed, remarketing is a strong strategy that can increase your sales, collect you many new leads, and be used for your marketing. You can choose from many remarketing types or discover if there is anything wrong with your website.
We strongly recommend you improve your website and make it simple so you won't miss any potential customers. We wish you good luck with remarketing!
ALSO READ: Follow Marketing Trends And Start Automating Google Ads Campaigns
ALSO READ: Marketing Strategies That'll Skyrocket Your Growth