LastPass v/s KeePass – Two identical different password managers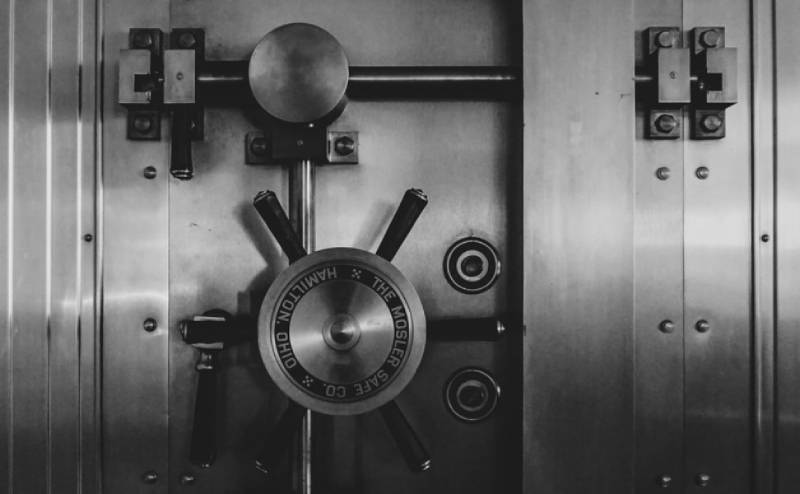 Both LastPass and KeePass are popular password managers for protecting your credentials. But which one is better to use(LastPass v/s KeePass)? LastPass has experienced four security incidents in the past eight years. And I found several apps specifically designed for hacking KeePass.
Here's the question: Are you better without one of these potentially vulnerable password managers? There are over 70 password managers out there, but LastPass and KeePass differ for very different reasons.
LastPass vs. KeePass: Features
LastPass: basic functions
First, the basics. Last round:
Create strong passwords.
Keep them safe.
Automatically inserts passwords when browsing the Internet.
Supports unlimited passwords for infinite devices.
Like many password managers, LastPass offers multifactor authentication. You can choose another device, e.g., B. your phone or a USB drive, to provide an extra security layer. If someone steals your master password, they will not be able to log in without the additional authentication device.
Additional features of LastPass Premium are:
Priority technical support.
1 GB encrypted cloud storage.
Emergency access.
Password sharing with an unlimited number of users.
Additional multifactor login methods – for those who want even more protection.
KeePass: basic functions
In theory, KeePass offers most of the functionality of LastPass – if you have the time, energy, and technical knowledge to modify it appropriately.
The standard version of KeePass can:
Generate passwords.
Store passwords securely on your device.
Import passwords from a spreadsheet.
Synchronization on multiple devices.
By using "plugins" (additional third-party software), KeePass can also:
Automatically fill in passwords.
Integrate with your browser.
Save your passwords in cloud storage.
However, you need some profound technical knowledge for these features to work. Otherwise, you end up with a relatively inefficient app.
 Secure password
A password safe is a safe place to store your passwords. A good password safe also ensures that your passwords are well organized and easy to access. Although users have discovered vulnerabilities in LastPass and KeePass, both are very secure.
KeePass stores your passwords locally. Some people find it a safer method of storage. It is also a method that requires sound technical expertise to be used correctly.
The LastPass Password Vault is much more user-friendly, but its passwords are stored on the LastPass server.
ALSO READ: "Your Location Is Currently In Use." Clear it When Windows 10 Shows
Other Features of LastPass:
Browser extension
The Password Manager browser extension enables you to create and manage login information and automatically fill in password fields when you browse the Internet. LastPass is primarily web-based, and the browser extension is easy to use. You can access most of LastPass's features by clicking a button next to the address bar.
LastPass vs. KeePass: Features
KeePass is delivered without a browser extension. You need to install one distinctly. For the average user, this is a complex process.
Password generator
People cannot be trusted to create good passwords. A password generator creates secure passwords that hackers cannot crack. IngeneralLastPass allows you to generate passwords in the browser extension. You can customize passwords based on their length and the types of characters (numbers, symbols, etc.) they contain.
ALSO READ: What is the LockApp.exe? How safe on Windows 10?
LastPass vs. KeePass: Features
Infact KeePass offers an advanced password generator with numerous customization options. It's a bit too advanced for the average user. When dealing with sensitive information, sometimes it's best to keep it simple and not get confused.
LastPass vs. KeePass: Features
Winner: LastPass
LastPass vs. KeePass: Plans and Pricing
LastPass: Plans and Pricing
LastPass is available in three price levels:
Exit
premium
Families (which offer six premium licenses)
LastPass Free allows unlimited passwords on unlimited devices. Especially If you want to check your emails or use Facebook, someone you trust can access your account and get secure documents and passwords. Since the free option is so good, you might not need to upgrade. But LastPass Premium is value for money – cheaper than a lot of its competition, including Dashlane and 1Password.
KeePass: packages and prices
KeePass is entirely free. There is no paid version.
The basic version of KeePass generates and stores only passwords. Unlike LastPass, it is not designed to be integrated into your browser. It can be a good option if you want extra security for your password to protect files or documents. However, it is not suitable for logging into online accounts. There are browser extensions and KeePass mobile apps, but you have to rely on separate third-party software for this. These can be difficult to install, and not all are trustworthy.
ALSO  READ: What is the Microsoft Windows Search Indexer?
Here is the general flow of KeePass plans:
KeePass 2.x -is the official sequel to KeePass. KeePass 2.x works on Mac and Linux via "Mono" and supports plugins.
KeePassX is an unofficial copy of KeePass. KeePassX works "natively" on Mac and Linux, which several users prefer.
KeePassXC is a version of KeePassX developed by the KeePass community. Unlike KeePassX, updates are updated regularly.
Especially Third-party mobile versions are KeePassDX (Android) and KeePass (iPhone).
It is essential to remind you that KeePass is not a consumer product. But it can be a governing tool when put in the right hands. Infact thousands of people have enjoyed using KeePass for many years without paying a dime. KeePass deserves to be commended for this.
Winner: KeePass
LastPass vs. KeePass: ease of use and configuration
LastPass: ease of use and configuration
LastPass is straightforward to set up and use.
Once you have created a LastPass account, you will be redirected to your password vault. However lastPass inevitably provides icons for many websites and organizes them by category. It is effortless and intuitive.
LastPass vs. KeePass: ease of use and configuration
The LastPass browser extension makes it easy to sign in to online accounts. When you visit a recognized site, the LastPass icon appears in the password field. To enter your password, click on the icon.
LastPass vs. KeePass: ease of use and configuration
Shortly after installing the browser extension, an error message appeared, preventing me from using it. Although I was able to solve the problem quickly, it was a bit worrying.
KeePass: ease of use and configuration
The KeePass interface is quite old-fashioned. However, it is clean and reliable.
However KeePass does not automatically organize your passwords. You have to do it yourself.
 LastPass vs. KeePass: ease of use and configuration
KeePass does not automatically import the passwords you have to save in your browser. Though, you can import passwords from an Excel spreadsheet.
To enter a password online with KeePass, you can either copy the password to your clipboard or drag it from KeePass into the password field.
LastPass vs. KeePass: Ease of Use and Configuration
In General Entering passwords with KeePass isn't tricky. You can install additional software that will allow you to fill out the forms automatically. But like many things in KeePass, it isn't straightforward.
Winner: LastPass
LastPass vs. KeePass: Customer Support
LastPass: customer care
Customer support is a weakness for LastPass.
In particular LastPass does not offer phone support or live chat, only email, and online documentation. Namely And English seems to be the only maintained language.
I use the form on the LastPass website to enquire about a technical issue. It was 8:21 am. UK time or 4:21 am in Boston, where LastPass is based.
More than 11 hours later, the answer finally came. 11 am is pretty slow when there is a severe problem. Premium users have significant support, so free users should expect to wait even longer.
KeePass: customer care
To explain KeePass has no customer support, only for Online documentation. And it's not easy to understand.
For more information, see the introduction to this help document, which covers syncing your passwords between devices:
LastPass vs. KeePass: Customer Support
If that sounds intimidating, KeePass is probably not for you. Lack of customer service is not a problem for all KeePass users. The online documentation is comprehensive, although some technical knowledge requires to understand it. And there are people on sites like GitHub and Reddit to help you out when you get stuck.
Winner: LastPass
The conclusion of LastPass vs. KeePass
LastPass has more free features than virtually any other password manager. While the additional premium features aren't strictly necessary, they come at a great price if you need to get the maximum out of LastPass. There are some weaknesses compared to some other premium password managers. Dashlane, for example, offers better customer service and is more reliable – but also more expensive.
Infact you should only study KeePass if you have an excellent working knowledge of computers and need a password manager that you can customize to suit your needs.
Conclusion:
If you have the skills to set it up correctly, KeePass can be a powerful application. By default, however, KeePass doesn't do much. Although the complicated user interface and lack of customer support make KeePass an unappealing option for the average user.
LastPass outperforms KeePass because of its out-of-the-box and easy-to-use features. It makes LastPass a much better option for the majority of people.