What Are the Five Best Advice for Proper Proofreading?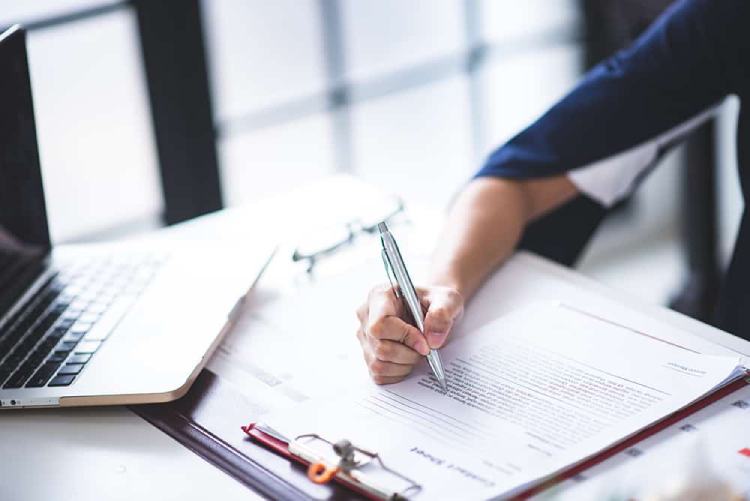 The best novels, nonfiction, and other works by authors go through thorough editing procedures, such as developmental or line editing. The editors find faults with sentence structure linked to clarity and coherence and grammar, spelling, and punctuation errors. The reader may find the authors' usage of words or phrases confusing or perplexing.
The proofreader begins by finding structural editing flaws before determining if the content is written succinctly and clearly. They make substantial text adjustments if they discover any paragraphs that aren't coherent. There are times when the editors make modifications to the entire chapter or section. Any extraneous information is eliminated.
The editor may add details from another section of the book to give the reader a meaningful impression of the material. Copy editing is followed by line editing. Before submitting the work for publication, the editor fixes mistakes, improves the language and word choice, and addresses restructuring and formatting concerns. A proofreader checks the formatting, sentence structure, and paragraphing to make the writing more readable. As a result, it aids in proving that the author's work is polished, devoid of errors, and prepared for publication. By identifying their strengths and shortcomings through proofreading, authors can raise the overall caliber of their work.
Since they appeal more to readers, well-written and high-quality books have a high market value. It makes them simpler to read and comprehend for the audience because they are free of mistakes and inconsistencies. An edited book also gains favourable reviews, boosting sales and drawing in a larger readership. Books that have undergone thorough editing and formatting are more likely to be promoted by publishers. As a result, these books stand a better chance of improving their sales, visibility, and market value.
How can you Edit and Polish Your Writing in Simple and Easy Steps?
Leave your work behind and unwind.
Sometimes even experienced editors get distracted and miss fundamental mistakes in the book. Book writing services have used a new method that keeps them motivated while revising a manuscript. It means that editors should take regular pauses when working on challenging material. Assuming you are continually updating and improving the content, it is probable that you will miss mistakes with grammar, sentence structure, or formatting.
proofreader
Taking brief pauses will help you maintain your pace at work and restore attention. So while you're feeling energized, you'll be able to pay close attention to the little things you might have previously missed. You can edit the manuscript more effectively if you use your editing abilities. You can edit the text to retain coherence and flow in the text, update the tone and language, and rewrite and restructure the book, for example.
The editing of the book is improved by reading the manuscript aloud.
If you struggle with self-editing, you can hire book writers with various writing processes. For instance, editors can use their aural senses by reading the writing aloud. They will be better able to spot typos, strange words, and sentences that are excessively long or overused in the text. Also, reading the text aloud makes it easier for editors to find typos, missing words, and other grammatical issues that could slip by when reading quietly.
Also, the editors can spot the writing's rhythm and timing. It lets copy editors add emphasis or adjust the essay's tone as required.
Change the text formatting.
Try a different approach if you run into trouble while editing a document. You can edit the manuscript carefully by experimenting with different font sizes, colors, and text highlights. This fresh viewpoint will help you stay engaged and concentrated on your work.
Editors can use editing software.
Memoir writing services use editing software to change and enhance written or graphic content. Using these tools, you may fix spelling and grammar issues, clear up phrases, and modify formatting and style. The editors can access a wide range of editing tools, from the more general Microsoft Word and Google Documents to the more specialized Hemingway App, Word tweak Sapling, Grammarly, and Ginger. As a result, using a range of tools speeds up and improves the editing process.
How editors can evaluate their Editing performance
The editors can assign themselves particular objectives like finishing a chapter or section, editing a certain amount of pages, or achieving a deadline. By establishing these objectives, editors can keep track of their progress and be inspired to keep working.
Proofreading
Also, making a checklist of duties helps them stay focused on the assignment. Editors can use time-tracking software to track their work hours on a project. Utilizing the software enables them to determine how long the project will take to finish and pinpoint areas needing improvement.
Backward editing
Reverse editing may seem unusual, yet it will improve the editor's focus and level of concentration. They make sure that their thoughts are presented in a logical and coherent order because they start with the conclusion and work backward. It will assist in identifying writing structure problems so that changes can be made to guarantee that their writing flows easily. In addition, reverse editing aids editors in concentrating on each sentence and ensuring that it is understandable, concise, and adds something to their work. Hence, the backward editing process enhances writing methodically.
Your editing process may be enhanced by making your writing simpler.
When authors employ clear, succinct language, editors find their work more understandable and noticeable. It makes it simpler for the editors to find mistakes and make changes. Writing in the active voice improves clarity and engagement. Editors are better at spotting errors. Also, clear and concise headings and subheadings make it easier for editors to assess the manuscript.
Conclusion
In-depth While editing and proofreading a piece of writing, grammar, syntax, and structure mistakes are found and corrected to improve the text's quality. The editors can improve the book's overall quality by using various editing techniques to assist them in finding problems. For instance, having them read the content aloud helps them stay on task. They can edit and enhance written or visual information using editing software. Also, streamlining the language can improve editing and increase its effectiveness for editors. The editors can establish clear objectives to monitor their progress and stay motivated while working.
Also read: Nursing Administration Program
Also read: Top Programming Books.