Tech Tools for Your Company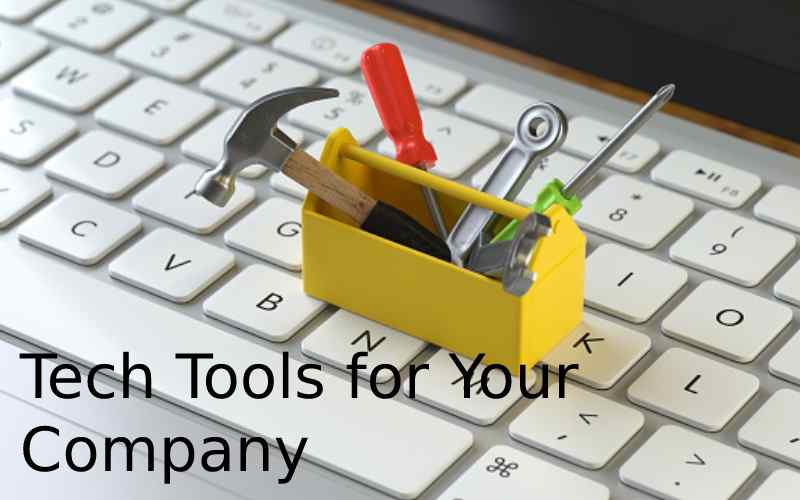 Every management or owner gives it their all and strives to achieve their goals to gain an advantage over the competition. The best and most effective equipment cannot always result in a prosperous enterprise. These days, automation and technology are in charge. It streamlines marketing strategies, aids in improved workplace coordination and communication, and offers many additional advantages we are unaware of. Keen businesses aggressively seek out new technical advancements and embrace new technologies. It's an ongoing race where new tools develop yearly to make work more efficient and modern.
A variety of solutions are available that will use a straightforward interface and intuitive functionalities to systematize and update the different procedures in your organization. Many programs have free versions to get you started before they cost you anything.
Tech Tools
1.Trello
Trello is a fantastic and effective project management application that enables you to operate more structured and systematically. For business managers, Trello can serve as a digital whiteboard where they can add reminders like checklists, comments, and files.
Trello is a helpful application that makes it easier to keep a close eye on all business operations. If you utilize this application to arrange your work emails and to-do lists, each project will proceed methodically. Trello makes it simple and uncomplicated for you to manage the team while working professionally.
2. Analytical Prescriptive
Businesses have utilized data analysis for a very long time. Companies can profit from learning about historical trends and present market factors if the information makes the most of them properly. The information helps to predict Future trends and developments.
However, the sector has started to grow due to the introduction of better analytics and prediction technologies that work in tandem with advances in AI. This is all the result of the prescriptive analysis. The prescriptive analysis is a tool that not only forecasts future trends but also offers guidance on effectively profiting from them.
3.HubSpot
One of the best customer relationship management tools is HubSpot, which allows you to record every client interaction with your company. You already know that getting organized will help you win half the battle if you genuinely want to see your business flourish and develop.
You can use it to coordinate your marketing strategies. It can manage your customer database, email and website integration, and enhanced reporting features. You can use its free edition initially and then upgrade to one of the various paid versions, enabling you to advance further.
4. Google Drive
One of the greatest ways to store and secure all of your files against theft or fire destruction is with this digital data storage platform. You have no danger of losing these files from this location. To facilitate cooperation, you can work together to share data.
Additionally, you can grant users permission to only read or edit the files. It implies that you may fully control the information you share with others and restrict the rights granted. Most importantly, this utility is completely free.
5.Hootsuite
Thanks to this fantastic software solution, you will become an expert in social media marketing. Using this programme, you can quickly manage postings for various websites, including Facebook, Twitter, Google+, LinkedIn, and many others. You may easily schedule posts properly to deliver your potential customers' content on time.
Also Read:  How Can Businesses Benefit From Torrenting