Top Cool Things You Can Do on Your Mac

Mac is a world-famous digital device that was created by the company Apple. They have lots of fans and customers who choose Mac over other computers.
There are several unique features on your Mac that might be hidden or unknown to you. These things are simply astonishing and make your work experience better and smoother.
Here are some tips for applying on your computer and getting better results. You can read the article and try them out.
Drawing on the Mac You Use
Yes, you read that right! You can draw on your Mac like you do on paper. Macs are solid devices for creative people. The immense accuracy of the touchpad, screens with Retina, and native support are some of the varieties of input ways that help to make drawing on Mac very pleasing.
According to https://setapp.com/lifestyle/top-5-simple-drawing-apps-for-mac, Paintbrush is one of the leading apps that provide the facility of drawing on your computer. The sketch is also a decent app that lets you paint.
Another app called MediBang Paint Pro also helps you paint using your laptop, especially if you want to create digital art forms. These are some of the leading apps that allow you to draw on the Mac you use.
Adding to Your Reading List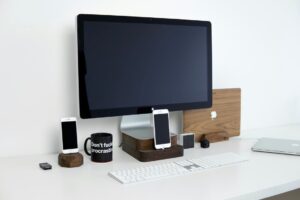 Reading list helps to add a type of bookmark to the pages you may want to revisit temporarily. They are not saved with the main bookmarks that are permanent.
This feature is not hidden, but it is not well known to people either. After opening the web page you want to keep as a bookmark, you have to press the keys Shift, Command, and D. The List stays in sync with your Apple gadgets.
Playing Chess on Mac
Are you a fan of chess? Then, this tip shall be a cool one for you. All Mac computers are manufactured with a pre-installed chess game. To find access to it, you have to go to the applications menu. There, you will find the game of chess ready to play.
You can play the video game against the computer itself or any other person. Going to the preferences, you can even change the appearance of the game. There are options like glass, metal, and marble available. In this way, you can play chess even when you are home, alone and bored.
Picking Your Choice of Office Software
If you were a Windows user before buying the Mac, you might be more accustomed to working on Microsoft Office. You can choose to work on MS Office on your Mac as well. Your computer comes with a pre-installed version of iWork, which is Apple's software. It is a great software that can work in the pattern of Microsoft Office formats. There are other options of the software Office open too.
Setting Up Voice Recognition to Increase Your Productivity
You can try to increase the productivity of your work by setting up Voice Recognition on the Mac you have. It is one of the best Mac features that allows you to command the computer and make it do various things for you. Set up everything.
You have to go to App, followed by System Preferences. Then, go to the option Accessibility. Finally, you need to look for the option Speak able Items and click on it. There will be a radio button visible.
If you want the macOS to record your commands, you can click on it. It is how you can quickly get your work done using voice recognition for giving orders to the Mac.
Using a Stream of Photos as Your Desktop's Wallpaper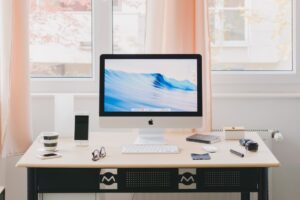 If you are confused about which picture to choose from the list of photos, try this tip. You can set the iCloud photos to stream on your desktop as wallpapers. Though you can set a single image as your wallpaper, you might like to change it sometimes.
So, an automatically changing desktop wallpaper is an excellent thing to apply to your computer. To do so, you have to go to the settings of Display and Screen Saver. Here, you can select your iCloud gallery as a library for photos on your desktop.
Next, you have to choose a folder whose pictures are supposed to stream. And that will do the job. In this way, you might enjoy a change in your computer. You can do the same with other devices you own, even if you have a virtual desktop. Sometimes, introducing some changes to the computer is what you need, and a dynamic wallpaper could be just the thing.