How Tutoring Software Can Aid at the Beginning of Your Teaching Career.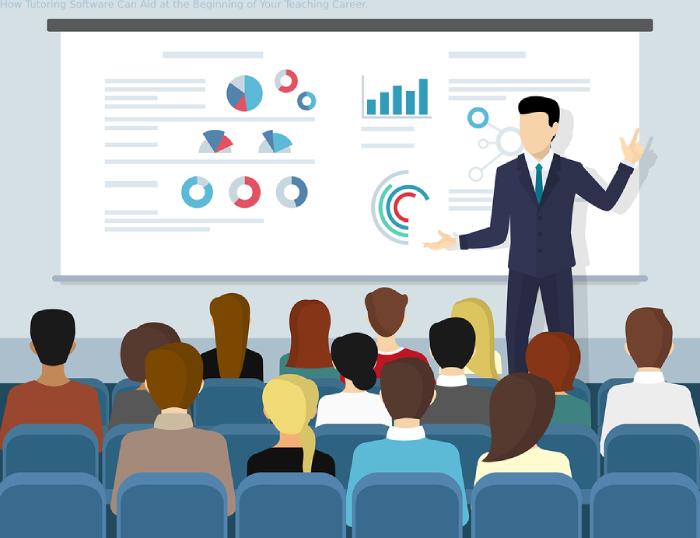 Online tutoring services are revolutionizing education, particularly for underprivileged kids. Thanks to online tutoring services, students can now obtain affordable and efficient tutoring from the convenience of their own homes.
Online tutoring systems leverage web-based technology, including video conferencing software, to connect students with distant instructors. Thanks to these advanced features, instructors and students will find learning simpler.
We'll look at some of the cutting-edge features that the best online teaching software today provides in this blog post.
Tools for Course Creation
The tools online tutoring software provides to design and manage courses are among its best features.
These platforms contain the resources to start, whether you want to make a video course, written lessons, or a combination. While your students are enrolled in your course, you may monitor them and keep tabs on their progress using these features. You can adapt the curriculum in this way to the needs of the pupils.
An improved class schedule
The problem of scheduling is one of the most prevalent obstacles to effective online tutoring. Finding a convenient time for students and their tutors is a common challenge. Additionally, managing many sessions at once might be challenging for tutors. Finding the ideal time for a tutor-student session will be simpler for you and your pupils with the help of effective online tutoring software.
You may manage your calendar and arrange classes using a reliable tutoring platform. You must be able to quickly communicate with your students and set various class schedules for various courses.
For instance, to maximize the number of students you serve each week, you may set multiple class times and assign them to various days of the week. This enables you to accommodate the number and timing of pupils you desire.
Locating Fresh Students
You can more easily promote your services and find new pupils through online tutoring platforms. Numerous prospective students can be found on these websites looking for instruction in various subjects. It is simple to create a profile on these websites and contact prospective students looking for tutors in the subject area you specialize in.
You can make a profile with details about your tutoring expertise, experience, and pay scale. Links to your websites and social media pages are also an option. The coaching format you like should also be included in your profile. The length of your lessons, the frequency of your weekly sessions, and the days you are available to tutor are all included in this.
Developing a Brand
You may build a profitable online tutoring brand using online tutoring software.
Whether you operate as a freelance tutor or for a business, maintaining a consistent brand identity is important for you and your pupils. You can charge higher prices and get more pupils if your brand is well-known. Additionally, it will make it simpler for you to advertise your business and attract new clients.
To sum up
Online tutoring is simple to get started in. Only a computer, a steady internet connection, and a few marketing techniques are required. However, it would help if you had superior tutoring software to advance in your tutoring career.
It must be simple to reserve and have pupils who can learn how you want them to. Having those things will make expanding your business easy.
Also read:- The Top 5 Careers in Educational Technology