5 Essential Devices for Homeschooling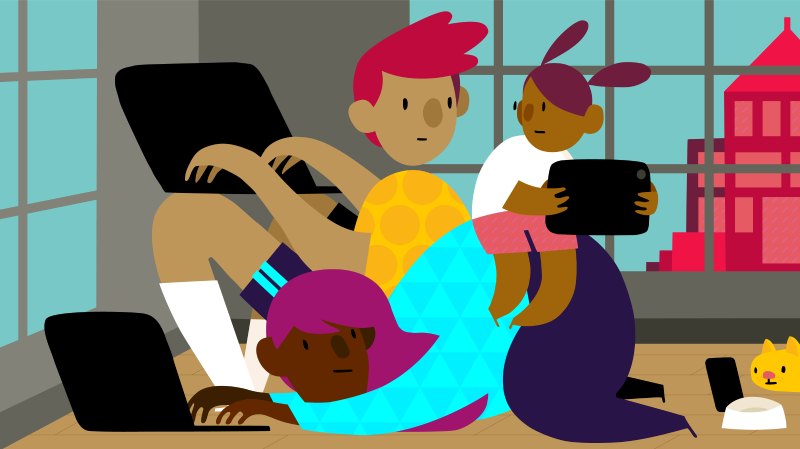 Homeschooling hasn't been a popular option for children's education for a long time, despite the idea being not precisely new. Families and local groups frequently engaged in homeschooling in the 18th and 19th centuries to make sure that kids in the neighbourhood had a solid religious and literary education. Let's look at some devices for homeschooling.
It served as an effective and formal method of instruction in European nations and on the American frontier. Yet, in the present pandemic, many parents consider homeschooling a more and more plausible alternative as online courses seem adequate to substitute classrooms and in-person teacher lectures.
Homeschooling is now more feasible than ever before because of the advances in technology over the past 40 years. Conventional education systems are on the verge of collapse as lockdowns, and social segregation policies become the norm, opening up a world of potential for homeschooling.
Here are the five essential items you need if you're thinking about homeschooling your child.
Laptop
A laptop, or even better, a desktop computer, is the first technological item you should purchase for your child if you want homeschooling to be successful. The child probably needs this device more than any other. Compared to smartphones and tablets, desktops and laptops have larger screens and monitors that offer a better viewing area for your youngster.
Also, with the help of VR technology, laptops let your child have a more engaging learning experience than could be feasible with a smartphone. A laptop also enhances your child's capacity to develop compartmentalization and organization skills. Don't undervalue the importance of one of these abilities in your child's education; both will undoubtedly be valuable to them in the future.
Generally speaking, you shouldn't buy your child a high-end laptop for school. A simple laptop should more than meet your child's homeschooling requirements with a giant screen. Finding one within your preferred budget shouldn't be too difficult as long as you do your research on the various brands.
Headset
When it comes to homeschooling, a good headset is equally as crucial as a laptop because it helps close the communication gap between your child and their instructor if they have to interact online. If the audio quality of your child's headphones is poor, they may have trouble hearing their tutor.
Aside from this issue, the poor audio quality might also make it difficult for your child to follow along with lessons since homeschooling requires many multimedia course modules to be watched and heard. When it's time to study, an excellent headset will assist your child focus and paying attention. High-quality microphones are necessary for a good headset since they allow the person on the other end to hear you.
Calculator with Graphics and Science
A good calculator is just as crucial for your child to study at home as the smart devices discussed above correctly. Numerous vital areas, including physics, science, and math, call for many sophisticated calculations, which can be challenging to complete without a proper scientific calculator. Your child will need a reliable calculator when taking school and public tests.
Scientific calculators are available in many models with a wide range of functionality, and prices can vary appropriately. Although they don't frequently malfunction, you shouldn't try to fix them yourself if they do. To locate a respectable business that correctly improves scientific calculators searches for computer repair services in your area.
Webcam
Most laptops include built-in webcams, which should be more than enough, assuming the camera lens is good. But, given the likelihood, you won't choose to get your child an expensive laptop. A high-quality camera, including tutoring sessions, can be highly beneficial and is required for all online programs.
Virtual classrooms typically need webcams for video and audio to simulate a traditional classroom environment. There is no need to purchase a webcam for your child because purchasing a branded one with 1080p resolution shouldn't cost much.
Finger Drive
A thumb or pen drive may be handy if your child needs to transfer several files and the internet goes down unexpectedly. Also, you can utilize it to download or copy files for your child from other sources.
Ensuring Your Child Gets the Best
Many more devices, like printers, scanners, and other equipment, are necessary for homeschooling in addition to the ones already mentioned. But if you provide your child with these five tools, they'll have everything they need to succeed at homeschooling. To secure the most crucial education for your child, purchase them as soon as possible.
Also read: mirrorless cameras
Also read: Best Kitchen Gadget