Why You Should Choose Managed WordPress Hosting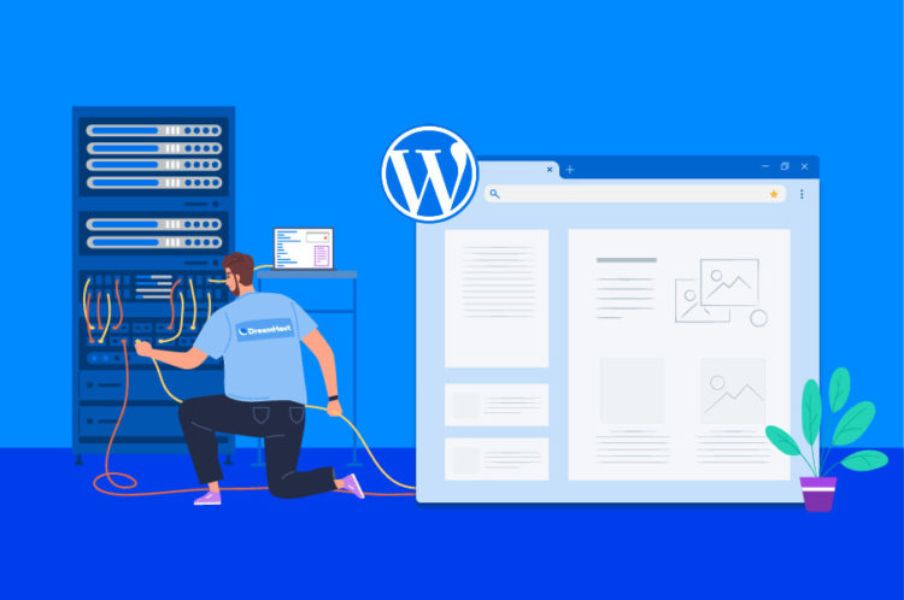 For websites to be successful, there should be a powerful hosting provider, which works for WordPress sites. For your website to have rock-solid security and fast performance, you need a managed WordPress host.
Having your website manages by WordPress gives you more time to focus on developing personalized WordPress themes, designing clients' sites, and growing your business.
What Is Managed WordPress Hosting?
WordPress hosting is for WordPress sites, which means that whatever the hosting company does is focuses on WordPress, which is the best content management system right now.
Besides WordPress expertise and hardware, a managed house includes other features and services that help ease the burden from the owner of the site.
A fully managed wordpress hosting is perfect for high-traffic blogs, small to medium-sized businesses, and companies in search of specialized enterprise WordPress hosting. They understand that while it is more expensive, it helps save time and effort.
Reasons Why You Should Choose Managed WordPress Hosting
WordPress experts' support
How does WordPress compare to its competitors? Many hosting companies offer their clients some form of support. However, when you choose a managed WordPress provider, you get the best help from the teams. Because they not only understand WordPress but are also experts in it.
They understand the perfect settings that your Word Press site needs for it to achieve optimal performance. They are also always there to answer your questions and give you excellent recommendations anytime you have a problem.
Top-level Word Press security practices
While nothing can guarantee that your site will never get hack, using a managed Word Press host gives you the advantages of in-built security features. Most managed hosting providers provide you with nightly backups for your site that you can restore quickly if anything goes wrong.
They also use their Word Press security servers, which offer features like two-factor authenticity, password enforcement, and limited login attempts.
Better Performance
Managed Word Press providers like Nexcess tailor their whole tech stack to give you a better Word Press experience. That makes your site load faster, have better uptime, and have fewer minor hiccups.
They also offer performance enhancements like server locations worldwide. CDN, and instant-scaling technology.
Additional features
In addition to security and a faster site, having a managed Word Press host gives you features like collaboration features, workflow tools, and educational resources.
These help you collaborate with your clients and teams on websites, transfer the hosting bill, create site templates for plugins and themes, and send demo sites to your clients for review.
Ease of adding SSL certificates
Traditionally, the process of installing an SSL certificate to your site was hectic and involved a lot of back-and-forth between you, the certificate provider, and your hosting provider.
However, a managed Word Press provider makes the process easier, mainly because of their Let's Encrypt partnership.
Easy site management
When you use a managed Word Press hosting provider, they organize everything on your site in one place. That reduces the hustle of jumping from one provider to another. This does save you a lot of time, especially if your business is growing.
Is Managed Word Press Hosting Worth The Cost?
Fully managed Word Press hosting is more expensive than any other site hosting, especially if you share a platform. However, the benefits of additional features, saving time, more security, and having back-ups in case anything happens to your site are with the extra cost.
It gives you peace of mind and gives you more time to focus on improving your business and attending to your clients.
ALSO READ: Follow Marketing Trends And Start Automating Google Ads Campaigns